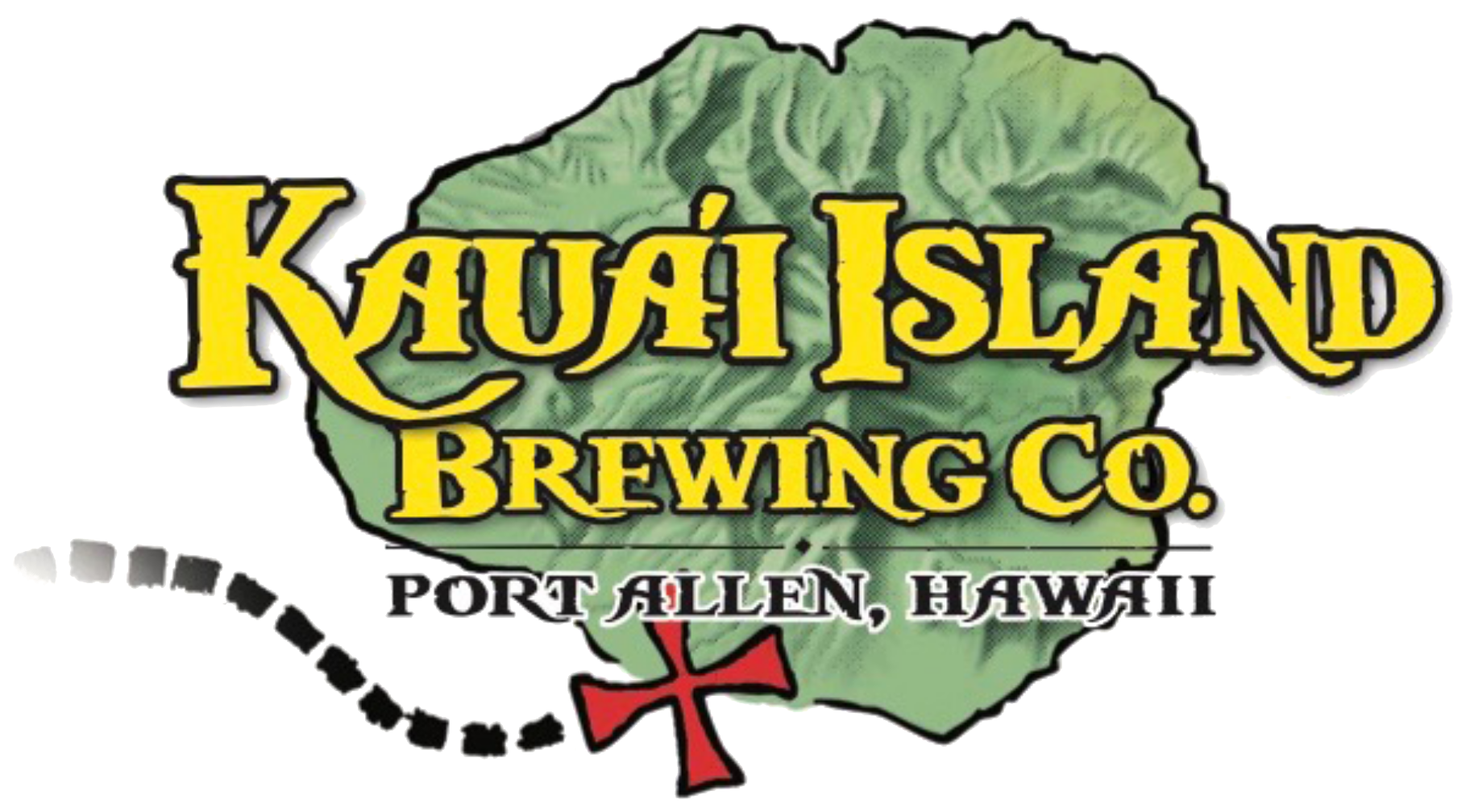 Located in downtown Port Allen on Kaua'i's west side,
Kaua'i Island Brewing Company is eager to serve Kauai's craft beer drinkers!
As the "Worlds Westernmost Brewery", owners of Kaua'i Island Brewing Company has its origins almost 20 years ago a bit further west in the little town of Waimea as Waimea Brewing Company. For 13 years Waimea Brewing Company operated out of the historic Waimea Plantation Cottages. 
However, when the lease was up, owners Bret and Janice Larson, along with their brewmaster Dave Curry, decided to partner up, creating Kaua'i Island Brewing Company and move the location to Port Allen where they would have more space to serve great food and brew the delicious beers they were known for.
After eight months of renovation, Kaua'i Island Brewing Company has its home in the industrial building complex of Port Allen Center and features an industrial theme to go along with both its surroundings and purpose of crafting quality beers. It's 35-foot high corrugated metal and steel I-Beam construction gives the brewery an open and spacious feel.
The retro atmosphere with chandelier lights hanging from the ceiling, a catwalk leading to the second story mezzanine over the entrance, and picture perfect views of the sunset over Hanapepe Bay from the second story window makes it hard to say goodbye to this beautiful place.
And since the pandemic hit the entire world, they built a 750 sf Solar-panel covered Lanai for spacious outdoor seating.
Ele'ele Brown
Based on a recipe that earned our brewer second place at the West Coast Brewers Festival and also a Silver Certificate at the California State Fair, this brown ale's mild roasted character is complimented with a hint of smoked malt.
Cane Fire Red
Placed Silver in the 2019 Hawaiian Craft Brewers Awards.