"A quart of Ale is a meal for a King."
– Shakespeare
Our style of beer is best be defined as a reflection of our Brewmaster's West Coast origins; bold, aggressively hoppy and assertive. We typically have 2 to 3 IPA's on tap with many other styles available as well.
We offer over a full line up of over a dozen of our handcrafted ales from IPAs, Pales, Golden, Red Stouts, and Porters. We often brew with local ingredients such as Taro or Passion Fruit. If you can't stay for a pint or wish to take one home for later, that's okay! We sell 24oz, 40oz, and 64oz growlers as well as 32 oz Crowlers (cans) you can take home with you. We also offer kegs for special parties or functions.
Below is a list of all our beers that we brew but for an accurate list of beer available today, we encourage you to stop by our brewpub and check out our beer menu board as they change on a regular basis. Follow us on social media for up-to-date information on us and our brewer's specials.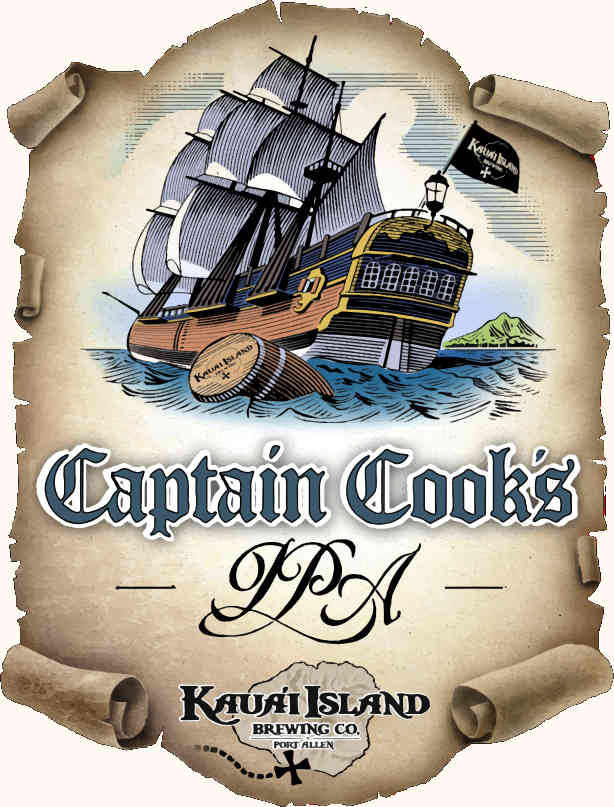 Captain Cook's IPA
Created as a tribute to the hoppy ales brewed in the 1700s for the long journey from England to Hawai'i, this ale boasts 15 pounds of hops for 155 gallons of beers and boasts a great fresh hop aroma.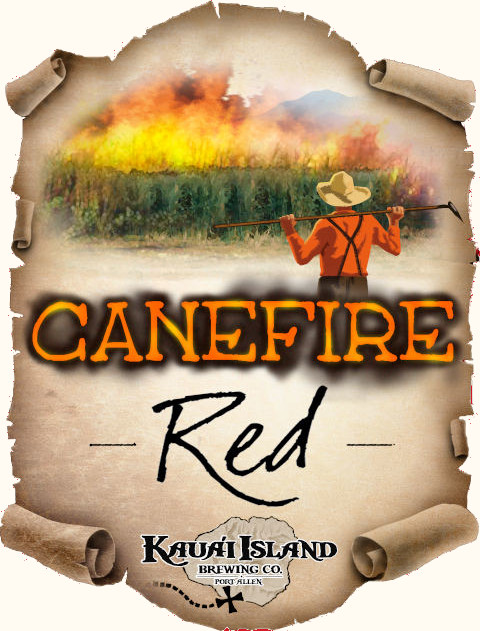 Cane Fire Red
This full-bodied ale has a deep red hue with a distinctive malty character provided by just the right blend of Crystal malts. It is balanced well by an assortment of the freshest hops available for a smooth and clean yet bitter finish.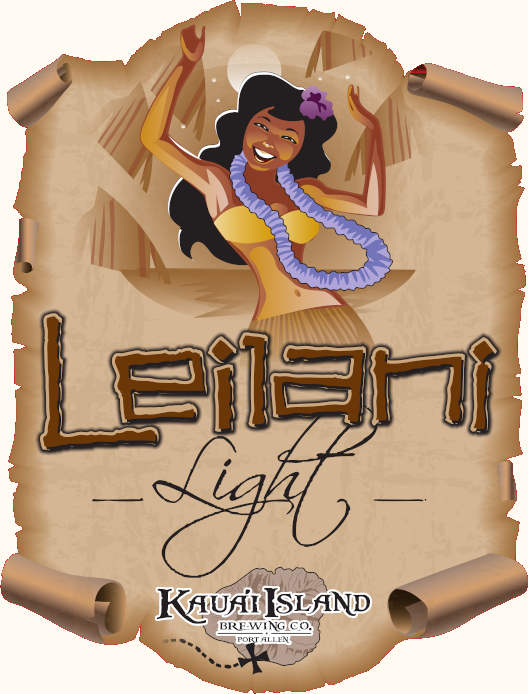 Leilani Light
A light golden ale brewed with just a touch of Crystal malt and lightly hopped for a pleasantly mellow character and a smooth, sophisticated taste.
Wai'ale'ale Ale
A light-bodied and moderately hopped golden ale finished with aromatic hops, giving it a floral aroma and crisp, refreshing finish.
Alaka'i Stout
Black in color, the addition of oatmeal adds a smooth, rich body. Roasted malt character is caramel and chocolate-like,  smooth and not bitter.                                .
Na Pali Pale Ale
A generously dry hopped American-style pale ale with more body, color, and hop character than our Wai'ale'ale Ale.
Ele'ele Brown
Based on a recipe that earned our brewer second place at the West Coast Brewers Festival and also a Silver Certificate at the California State Fair, this brown ale's mild roasted character is complimented with a hint of smoked malt.
Cane Fire Red
Placed Silver in the 2019 Hawaiian Craft Brewers Awards.