"When I was young I grew up drinking the domestic beers like most people do, and probably the thing that turned me on to the craft brewing industry was my first bottle of Sierra Nevada Pale Ale.
That was right around the time I started home brewing and I saw what a variety of beer you can make. I just got into all the different styles and wanted to try everything."
– Dave Curry, Brewmaster
Craft brewing has become a global phenomenon that includes a rich culture of community. Breweries share a mutual respect for each other while engaging in the pursuit to create unique, memorable flavors and aromas. Statewide and national competitions serve as a way for microbreweries to showcase their creations and sample the work of others. We are proud to represent the World's Westernmost branch of the microbrewing culture.
Each of our recipes is the result of many batches and experiments. Every flavor has been curated over time and we are eager to share with you the results of our efforts.
Taste for yourself.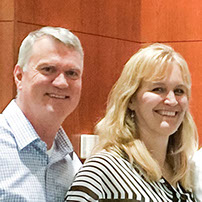 Bret & janice Larsen
Owners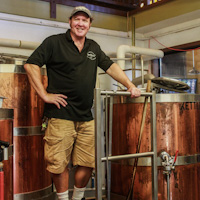 Dave Curry
Brewmaster/owner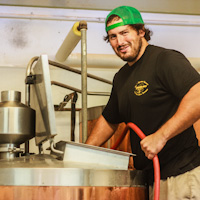 Zach Lynch
Brewer Assistant
Ele'ele Brown
Based on a recipe that earned our brewer second place at the West Coast Brewers Festival and also a Silver Certificate at the California State Fair, this brown ale's mild roasted character is complimented with a hint of smoked malt.
Cane Fire Red
Placed Silver in the 2019 Hawaiian Craft Brewers Awards.